My son Alex is an average 20-year-old college sophomore. He gets OK grades, and like many people his age, seems more interested in video games than school. Looking at him, you might think that nothing in particular excites him.
But you would be wrong. Alex is actually very interested in the opposition between science and religion. He reads books about evolutionary theory and creationism, as well as scientific examinations of religious doctrine. He watches TV documentaries on religion and science, and posts videos on his Facebook page of famous scientists speaking on religion. In fact, he talks about his interest at the dinner table and even plans to write a book on it someday (he is actually a very good writer).
We all know that much of a college education happens outside of the classroom. Colleges foster an intellectual atmosphere around campus by bringing in speakers, and one of the purposes of student centers is to enable evening "bull" sessions around coffee or some stronger drink.
Until recently, students had no way to structure their learning experiences around topics that excite them. They attended talks as they came up, or pursued interests with others they happened to meet. But now social media allows institutions to provide students with a "Personal Learning Environment" (PLE) for pursuing their intellectual interests outside of the classroom.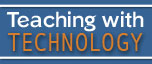 Imagine that Alex's university provided each student with a blog to devote to whatever interests him or her. Alex's blog would focus on religion and science. He would post links to articles that he read, as well as his commentary on them. He would start working out his thoughts on his upcoming book, or how current events relate to his interest. But more importantly, Alex would have a forum to connect with others who share his passion. Group members could share articles or documentaries relating to the topic, and bounce ideas off of each other. Because the PLE would be public, unlike the closed Learning Management System, Alex's group would be made up of students and non-students from around the world.
Of course, Alex would still attend classes to satisfy his degree requirements, but his PLE would be a way of extending his education through a self-structured and self-organized learning environment. Whereas some of his classes might intersect his particular interest, everything about his PLE would revolve around his interest. Maybe his passion would eventually fizzle, but until then he would be honing his communication and thinking skills through collaboration with others—which will benefit him in any future pursuits.
Is this concept really so radical? After all, students choose their major according to their interest, as well as their outside activities. So perhaps we have all been creating a Personal Learning Environment around our lives. This system is just a way that higher education could facilitate that pursuit.
A few universities and K-12 schools are experimenting with the PLE to improve learning outcomes. Consider how a PLE can work at your own institution.
Feedback
As usual, I welcome your comments, criticisms, and cries of outrage in the comments section of this blog.

Links
"Personal Learning Networks for Education" – A YouTube video explaining the value of a PLN. Watch it now »
"7 Things you Should Know about Personal Learning Environments" – A nice, concise overview from the folks at Educause. Get the pdf »
"The networked student model for construction of personal learning environments" – An interesting article from the Australasian Journal of Educational Technology. Read it here »
"Personal Learning Environments, Networks, and Knowledge – A great free course for educators exploring the PLE. Explore »
John Orlando, PhD, is the program director for the online Master of Science in Business Continuity Management and Master of Science in Information Assurance programs at Norwich University. John develops faculty training in online education and is available for consulting at jorlando@norwich.edu.