Through its free e-newsletter and dedicated website, Faculty Focus publishes articles on effective teaching strategies for the college classroom.
Awards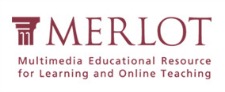 Faculty Focus is the winner of the 2017 MERLOT Faculty Development Classics Award. In a press release, the MERLOT Faculty Development Editorial Board stated: "Faculty Focus is one of the most widely used faculty development resources in higher education. … Created in 2003, Faculty Focus has long been an important tool for the implementation of teaching improvement initiatives with faculty development professionals using Faculty Focus both as the basis for workshop activities, and for background and transformative readings for faculty."
Our position in the Teach100 daily ranking of education blogs.
Article Submissions
If you are interested in writing an article for Faculty Focus, please read our submission guidelines here »
Customer Service
For customer support, please contact our customer service department.
hours: Monday to Friday 8:00 a.m. and 5:00 p.m. CST  (GMT -6 hours) Closed Saturday and Sunday
email: support@facultyfocus.com
phone: Toll free 800-433-0499   (U.S & Canada)   608-246-3590 (International)
fax: 608-246-3597
federal ID: #39-1286980
Advertising
Faculty Focus accepts advertising, primarily through enewsletter sponsorships. By advertising with Faculty Focus you get to deliver your message to an enthusiastic readership base interested in the latest teaching tools and strategies for creating a better learning environment. Based on our 2016 readership survey:
98 percent of subscribers say they would recommend Faculty Focus to a friend
92 percent rate Faculty Focus above-average or excellent
90 percent say they've taken action based on something they saw in Faculty Focus
65 percent teach, support, or manage at least one online or blended course
To learn more about our advertising opportunities, please contact Bill Haight at bill.haight@magnapubs.com.
Article Usage and Permissions
All material on this website is copyright © by Faculty Focus, a division of Magna Publications.
If you wish to link to an article(s) or other content on this website you may do so. There's no need to ask for permission.
Permission is required to distribute Faculty Focus articles, special reports, and other content from this website and its e-newsletter.
Distribution includes posting on restricted and general access websites, as well as printing copies to hand out at meetings, classes, or other gatherings.
To request permission, please send an email with the title of the article, author, publication date, and how you plan to use the article or special report to Deepti Bansal: deepti.bansal@magnapubs.com
About Magna Publications
Since 1972 the higher education community has turned to Magna Publications for its timely, high-quality professional development products and services. Today the company's growing portfolio of award-winning newsletters, online seminars, online courses, and in-person conferences represent some of the most trusted names in higher education, including:
The Teaching Professor 
Academic Leader
Magna 20-Minute Mentor
Magna Online Seminars
To learn more about Magna, visit www.magnapubs.com
Magna Publications, Inc.
2718 Dryden Drive
Madison, WI 53704