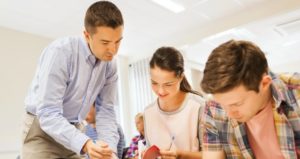 Crowdsourcing advice for new faculty
This fall, thousands of new college teachers walked into their very own classrooms for the first time. They've ignored the butterflies, handled the inevitable technical malfunctions with aplomb, and learned to successfully navigate both the campus web portal and the faculty parking lot.
But there's so much to learn, and none of it has to do with course content. They've had some real affirming moments, but most days feel like a race to stay a step ahead of the students. They feel like imposters … worried that their students, their colleagues, and, worst of all, their department chair will discover that they really don't know how to teach.
Read More »