With The Teaching Professor membership, you'll get even more high-quality content and in-depth coverage on the issues that matter to today's college faculty.
Your Teaching Professor membership includes:
Three inspiring and insightful articles/resources each week (12 per month)
One professional development video program per month offering practical advice and insights about teaching and learning
Full access to the archives for both The Teaching Professor and Online Classroom, dating back to 2013
Select resources and tools from the archives of Faculty Focus Premium, dating back to 2016
A new weekly column from Maryellen Weimer, aptly titled For Those Who Teach
Exclusive member discounts on products and conferences
A robust and interactive web experience with enhanced features and formats, expanded coverage areas, downloadable resources, and intuitive site navigation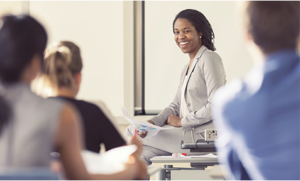 We've dug deep to bring you the tools and resources you need to make teaching interesting again. This membership is intended for anyone who is looking for classroom-tested teaching practices, expert advice, and practical wisdom from a cadre of highly skilled and knowledgeable college educators to help improve instructional effectiveness and boost student learning.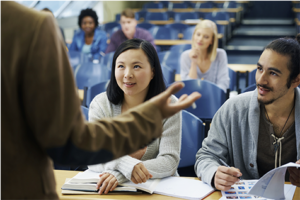 This membership is specifically designed for individuals and is truly an invaluable professional development resource that you can access anytime, anywhere. You will find articles, videos, tools, and resources on such essential teaching topics as class discussions, grading and feedback, classroom climate, active learning, assignment strategies, blended and flipped learning, online learning, and much more.
---
The Teaching Professor membership is loaded with high-quality content that will help you:
Deepen your understanding of pedagogical principles
Learn effective instructional approaches to improve student learning
Leverage new and innovative grading and feedback techniques
Gain insight for creating an inclusive learning environment
Employ rubrics to clarify expectations and improve grading efficiency
---
INDIVIDUAL MEMBERSHIP PRICING
The Teaching Professor Membership
1-Year Subscription
3-Year Subscription
$149
$317
GROUP MEMBERSHIPS
The more subscribers in the Group Online Subscription, the more cost-effective for your institution. For custom pricing and to purchase a Group Online Subscription today, contact Kevin Patrick at (608) 227-8183 or email sales@magnapubs.com.
PAYMENT OPTIONS
Magna Publications offers a Bill Me (Pay Later) option for those customers who would like to allow for a purchase order number. To acquire a membership to The Teaching Professor via an invoice please contact Customer Service at support@magnapubs.com or call 800-433-0499, ext. 2 (outside the U.S. & Canada please call 608-246-3590 ext. 2). Our office hours are 8AM to 4:30PM Central Time, Monday through Friday.
CURRENT SUBSCRIBERS